Here at Elop Technology, we are dedicated to providing innovative solutions for non-destructive testing (NDT) of concrete. We are proud to announce the launch of our new Elastomer 3.0, which aims to improve image quality and reduce the push-down force for areas with a lot of roughness.
The elastomer is a crucial component of the scanner as it helps propagate ultrasound signals smoothly into the concrete surface. The better the signal is propagated, the higher the image quality. The new Elastomer 3.0 has been designed to reduce the push-down force by approximately 30% compared to its previous version, depending on the surface roughness. This improvement, along with the company's ongoing R&D efforts, will provide clearer signals and higher-quality images for concrete inspections.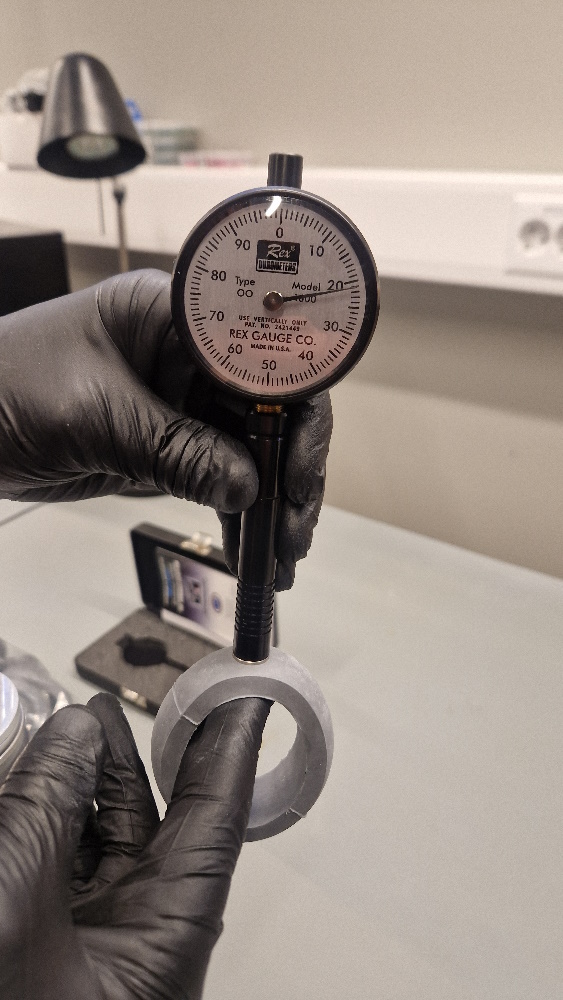 The new elastomer, made of a polymer with viscoelastic properties, weak intermolecular forces and less attenuation, adapts well to rough concrete surfaces and helps overcome the difficulties that ultrasound can face in focusing on certain concrete types. The company's patent-pending technology ensures that the elastomer will provide better image quality, especially on porous and rough concrete surfaces.
The new elastomer is now being shipped to existing customers free of charge.
Our product Elop Insight opened up a new market for large scale concrete inspections when it was released in November 2021. We revolutionized NDT inspections of concrete, making it possible to efficiently inspect large areas using ultrasound, with ease and accuracy.
At Elop Technology, we are committed to providing high-quality solutions for NDT inspections of concrete. The development and launch of Elastomer 3.0 is a testament to our commitment.