A collaborative and cloud-based system, enabling simplified data sharing and processing.
In this aggressive digital age, every industry is influenced by digital empowerment. However, there is still a dearth of end-to-end solutions that serve the requirement of asset owners and construction companies while managing and maintaining massive infrastructures.
According to the Mckinsey report, The World Bank estimates that a 10 percent rise in infrastructure assets directly increases GDP by up to 1 percentage point. This means economies that fail to uphold their infrastructural growth witness the biggest challenge of economic growth and social development. Structural health monitoring is an important factor that helps decide the structural integral, lifespan, and sustainability of any assets. Current methods for inspecting and collecting data about concrete health are manual and paper-based. However, to make asset management and maintenance more efficient and qualitative, Elop Insight is a collaborative and cloud-based system that makes inspection and data processing a smart and real-time job.
Simplifying complex concrete inspection with the Elop Insight system
The world's first rolling ultrasound scanner, Elop Insight, is a state-of-the-art device that enables unparalleled scanning abilities. Its durable built quality and ergonomic design ensure simple, reliable data collection, with both vertical and horizontal scanning. The unique rolling technology enables considerably more efficient inspection of a larger area than is achievable with any existing technologies.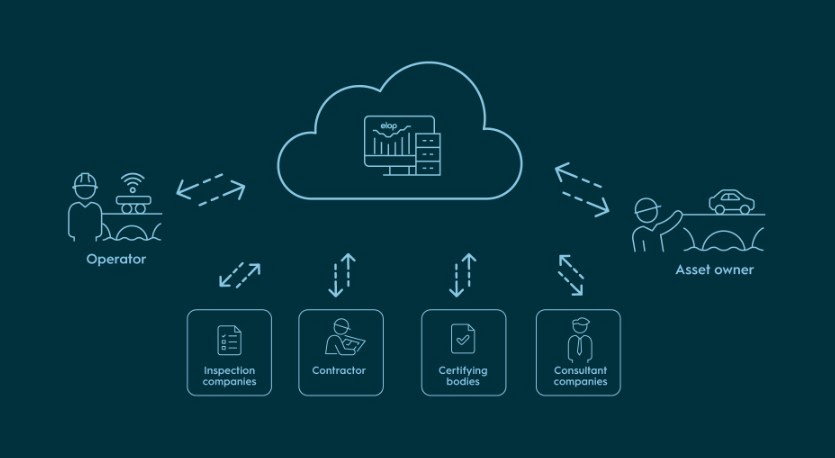 With an ultrasound sensor that transmits and receives acoustic signals, maps, and creates a real-time 3D visualisation of the subsurface construction on the display unit, showing defects such as cracks, air pockets, voids, and delamination in real-time.
Access the complex concrete structures with real-time data
Imagine, an inspector inspecting an asset, with no scope of viewing actual results during the inspection. This ultimately makes defect finding or structural evaluation more time-consuming and expensive. The scanner is integrated with an Elop Insight display, a detachable touchscreen tablet, through which the inspector gets a detailed view of the concrete's internal state. Through the Insight MyScan application on the EI display, the inspector gains full control of the functions, monitoring, hardware checks, and calibration.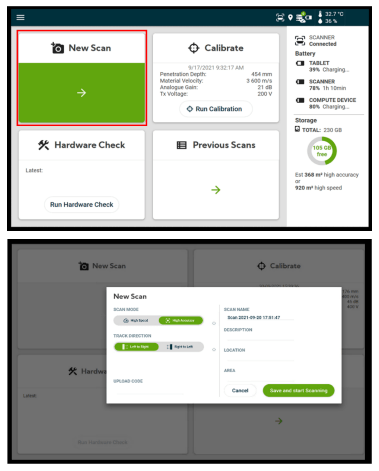 A range of user-friendly options and settings improve data quality, flexibility, and efficiency. For example, you can quickly scan large areas with lower resolution, increasing scanning accuracy when defects are detected right on the MyScan application. Other features include visualisation, battery monitoring, and filters, which are required for optimal productivity.
Scalable cloud-based data makes way for remote monitoring 
Staying in sync with technology needs, while technology progressing at an exceptional pace, moving to the cloud is increasingly becoming a strategic priority. Elop Insight, with its cloud-based data processing, powers the practical approach of remote and real-time data processing and monitoring possible, based on feeds received from field inspectors.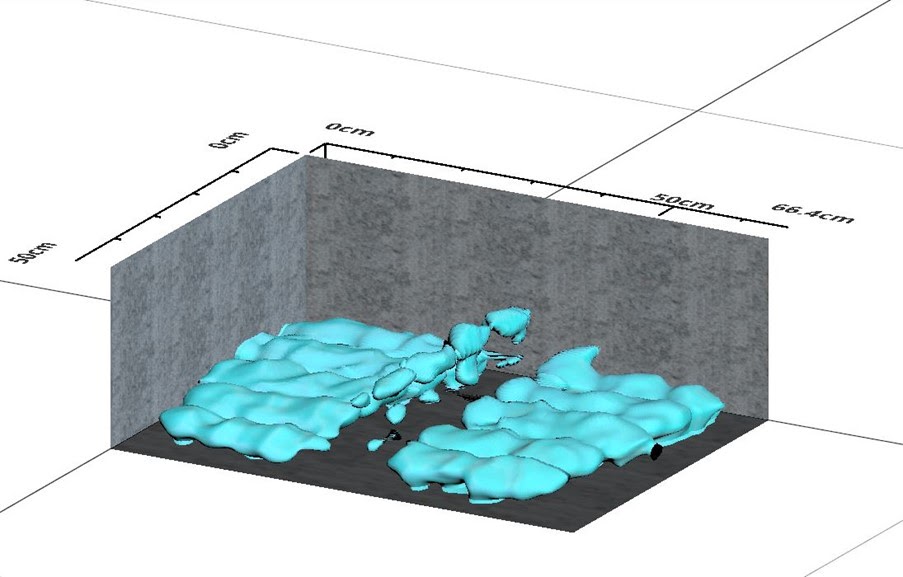 With Elop Insight, data is easy to access, interpret and analyse. The solution offers impeccable 3D realistic visualization of complex scanned data in the form of heatmaps for experts, and later can be translated into unique 3D visual images for a normal user to understand and analyse.   
The scanner enables easy extraction and contextualizing of data with other systems and sources through the cloud. This makes the reporting simpler and more precise for inspectors, offering 3D videos, models, and images, as well as all historic data, reports, etc. in one place of their structures and planning maintenance with more detailed inputs.
With smart, large-scale cloud solutions, inspecting companies can gain complete digital control over the structures. This allows them to control the infrastructure, plan maintenance, and lay the groundwork for structural maintenance and lifecycle cost optimization.
A collaborative inspection solution for new built and deteriorating concrete structures
Elop Insight is a fully collaborative solution. By digitalising, automating, and presenting complex data in a 3D visualisation, insight is easily available and understandable for everyone involved in the process. One Elop Insight system gives the impression of having a whole team of experts on-site. Looking at the scope of making concrete inspection efficient, Elop also has a possibility of integrating the Elop Insight with a remotely operated vehicle to reduce human efforts and quantitate scanning ability. 
Curious to know more about Elop Insight's collaborative solution