Elop AS and DEKRA Visatec GmbH, part of the globally active expert organisation DEKRA, have signed a letter of intent on entering into a commercial agreement to create a better and more efficient way of inspecting concrete infrastructure with ultrasound. The full commercial agreement is due to be completed in August 2021.
The two companies intend to combine Elop's rolling ultrasound scanner with a vacuum crawler designed for concrete structures to create the "InsightCrawler" – a tool that will be able to climb vertically on concrete infrastructure such as dams, cooling towers and bridges to provide an efficient mapping of its internal condition. By coupling this unique data with Elop's cloud-based system, infrastructure owners can see interior cracks, air pockets, voids and delamination, allowing them to identify issues that must be addressed at an early stage.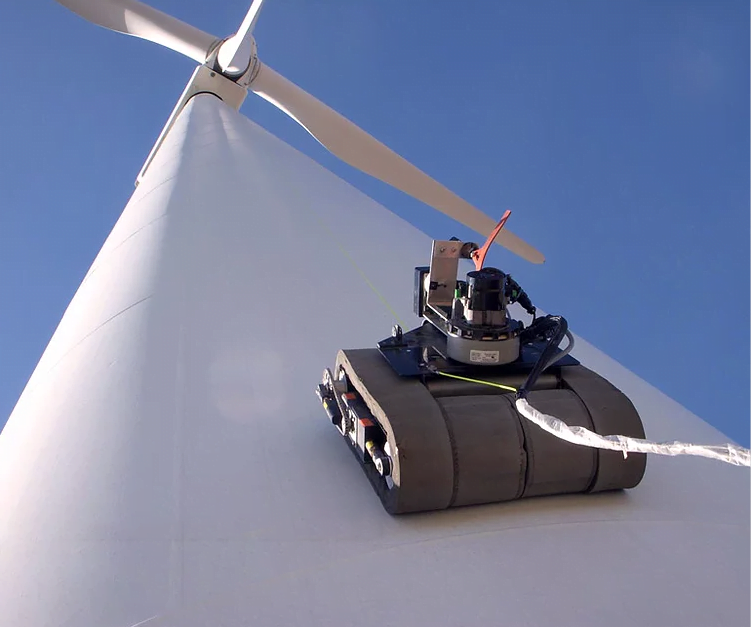 Vacuum held climbing robots to be used in the InsightCrawler
The InsightCrawler, which is to be developed together with DEKRA Visatech GmbH, will be based upon an ICM Standard Climber. ICM (International Climbing Machines) is one of the projects technology partners. ICM robots can climb on any surface such as concrete structures, bridges, wind turbine blades to mention a few. The robots are strong and can carry substantial payload.  
"To enter a collaboration with DEKRA Visatec underlines the global potential of Elop's technology. The size and geographical footprint of DEKRA group is also illustrative for how we jointly view the market potential for the InsightCrawler," says Øivind Horpestad, executive chairman of Elop.
DEKRA Visatec and Elop estimate the possible annual sales volume to Dekra clients to be 40-50 unites per year in year 1 and 2, such sales volume expects to increase further in the following years. Each unit is estimated a price between EUR 200-250K.
DEKRA is one of the leading global providers of industrial inspection services for infrastructure. The DEKRA group has a workforce of around 44,000 people working in approximately 60 countries on six continents and is the world's largest unlisted expert organisation in the TIC (testing, inspection, certification) industry.
DEKRA Visatec and Elop aim to launch the commercial version of InsightCrawler during the first quarter of 2022.
DEKRA Visatec intends to demonstrate the product within its group companies and, when possible, use the InsightCrawler for ongoing infrastructure inspection projects.
"We are confident that there is a huge market out there, and we believe DEKRA and Elop together can fill the market void for more efficient inspection of concrete structures," says Marcus Jocham, Vice President Global Services Sales, Mechanized NDT – Robotics – Inspection Technology, at DEKRA Group.