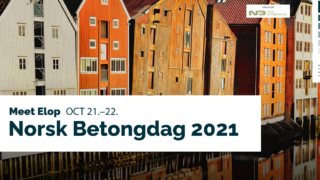 We are happy to attend the concrete industry's annual conference Norsk Betongdag 2021. This year it will be held at Clarion Hotel &...
read more
Sign up for newsletter
Do you like what you read and want to hear more? Things happen fast at Elop, and if you want to keep up we recommend that you subscribe to our news. In that way, we can keep you updated on product news and developments, contracts, agreements, and more!