2 December 2022 – Elop Technology's inspection partner in Italy, GT Studio, has successfully completed a major 11,000 square metre concrete scanning operation using the world's first rolling ultrasound scanner, the Elop Insight.
"To execute such a large scanning operation within a timeframe and budget that is acceptable to the asset owner would not have been possible with any other concrete scanning technology," says Dr. Guido Tronca, managing director of GT Studio, a company that performs non-destructive testing for civil engineering.
The mission was to scan a warehouse floor at a shopping centre in Turin, Italy. In total 11,000 square metres of concrete surface were successfully scanned.
"Elop Insight enabled us to scan such a large surface much quicker than other technologies can. In total we scanned 23 kilometres, which is quite remarkable," adds Guido Tronca.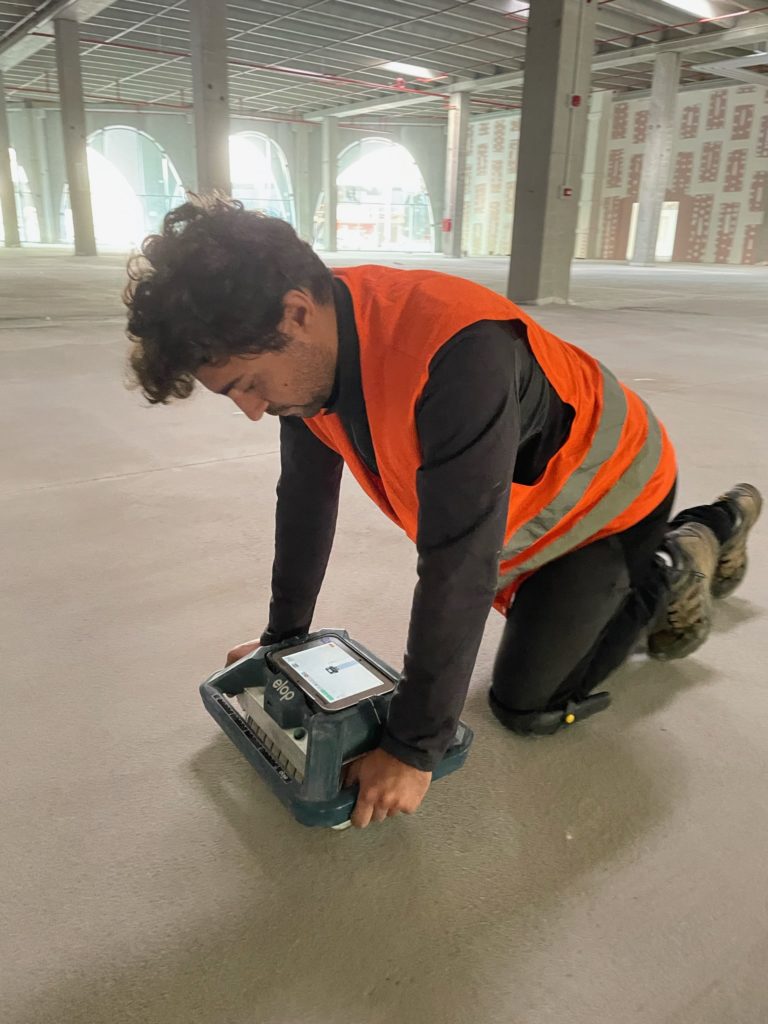 The rolling Elop Insight ultrasound scanner helps to identify issues that owners of concrete infrastructure must address. It is designed to quickly inspect and assess large surface areas. The live 3D visualization of the concrete structure on the scanner screen, provides a real-time interpretation of the concrete's internal state, including elements and defects such as cracks, air pockets, voids, delamination, and rebars.
"The feedback from GT Studio Service is that Elop Insight enabled them to both successfully bid, win, execute and make money on a large job with limited budget. This encapsulates the benefits of Elop Insight perfectly, says Emir Evlic, interim CEO and head of sales at Elop Technology.
Turin-based GT studio conducts non-destructive testing for civil engineering. The company supports engineering firms, inspection companies and contractors operating in the fields of structural design, testing, maintenance and rehabilitation of modern and historical structures. GT Studio provides on-site and remote support for all parties involved in the execution of the tests as well as the interpretation and reporting of data.
Elop Technology is a subsidiary of Inin Group AS, which is listed on Euronext Growth Oslo. Inin Group is a provider of construction, maintenance, inspection, specialist services and technologies with a focus on the Nordic infrastructure industry.