In May this year, Elop conducted yet another demo project verifying what the Elop Insight scanner can do and bring of value to infrastructure owners. The new possibilities of effectively extracting data from deep concrete structures by rolling over the structures can revolutionize the way Inspections are valued.
The demo project was conducted in co-operation with Equinor, verifying the capabilities of Elop's ultrasonic scanning solution. It was done at the leaning tower of Jåttavågen in Stavanger, a structure which is especially suitable for conducting such tests with its varying wall thickness and angled construction. The testing was conducted together with Equinor's external inspection partners Aker Solutions, NAS, RaKon and Linjebygg.
– Conducting field demo projects like these is vital in order to verify that Elop Insight provide asset owners, such as Equinor, with new data opening up game changing possibilities, says Erik Leung, Product director for Elop.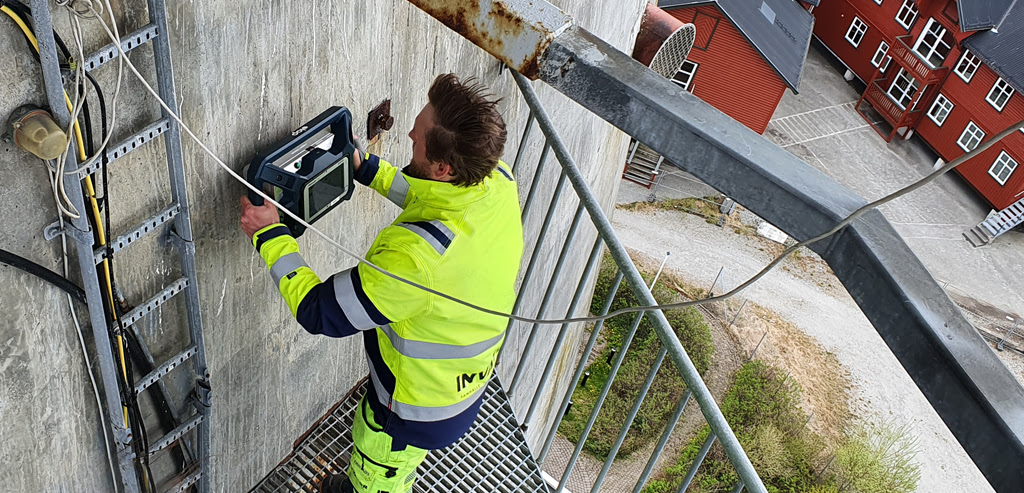 Elop Insight ultrasound scanner
The Elop Insight scanner is an ultrasonic NDT system with 3D real-time visualization of the internal state of concrete structures. It offers efficient scanning and data capture due to its unique, patented rolling scanning and dry coupling to the inspected surface. The Elop Insight system can measure concrete thickness up to 200 cm and can locate features and defects such as rebars, technical pipes, delamination, cracks, air voids and tendon ducts. The system uses an advanced total focusing method (TFM) i.e. SAFT algorithm in both cross- and along track direction to build up a rich 3D image with cm resolution. The system automatically tracks scan length as it rolls so that the operator does not need to spend time on elaborate marking of the structure before scanning.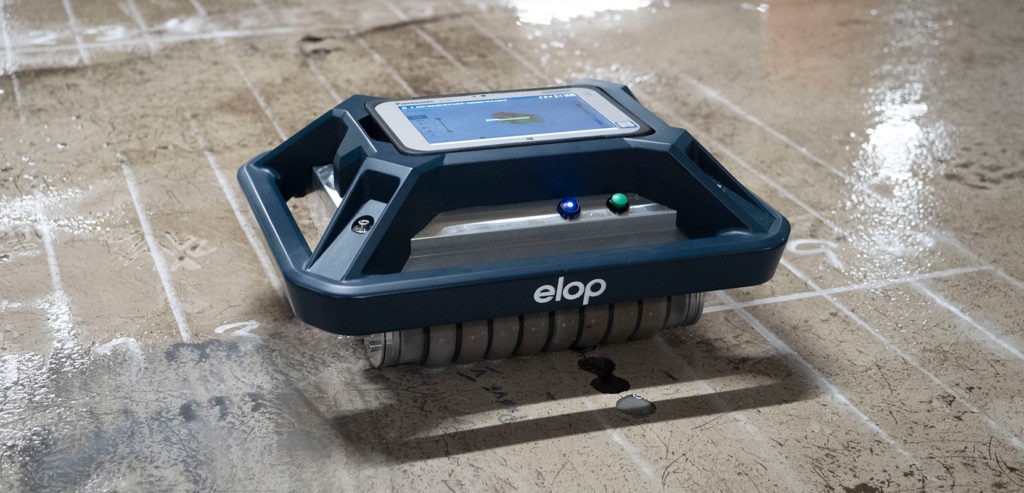 Elop Insight provides more data
Non-Destructive Testing methods (NDT), such as ultrasonic testing, are frequently used to monitor large infrastructures to prevent failure, increase lifespan, and improve safety and can provide an efficient mapping of the internal condition of the structure. One of the reasons for conducting field tests such as this one is to create awareness that ultrasound technology and Elop Insight provide more monitoring data and information about the structure than traditional inspecting tools being used. This information can then be combined with other data sources, enabling analysis to be used for decision support and automations.
– This gives asset owners full digital control over their structures and the ability to monitor infrastructure health, conduct predictive and preventative maintenance, and it provides them with a foundation for taking action to preserve the structures and optimise its lifetime cost, says Erik Leung, CPO at Elop.
Also, higher quality inspections with more data, done more frequently, and at a lower cost, will give asset owners the ability to better calculate remaining lifespan of their assets and optimize their maintenance spending, Leung adds.
Elop's NDT inspection engineer Mats Holmqvist conducts the tests and explains; – We were able to measure the thickness and successfully locate rebars, voids and ducts at Jåttåvågen. This method provides asset owners with more insight compared to using GPR scans, and with its patented rolling design they can efficiently get larger amounts of data, Holmqvist continues.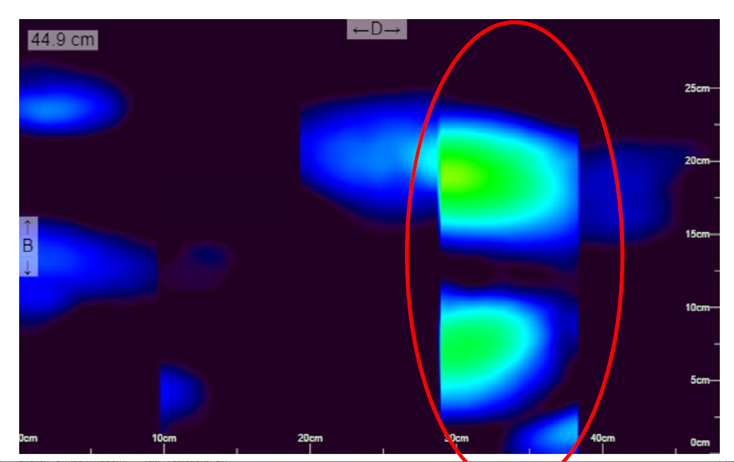 The value of rolling speed
Elop's unique rolling technology enables a considerably more efficient and practical way of inspecting larger volumes of concrete structures than what is possible with any other existing technologies and devices on the market today, saving them time and optimising their investments on testing. According to Holmqvist, conventional ultrasound inspection methods require you to take a still image every 10 cm whilst the Elop Insight scanner can move at walking speed.In addition, being able to perform scan while rolling will also allow the device to accurately identify the depth of the deficiency such as air pockets or cracks. This has been a main limitation for existing point scanners in the market today.
Inspections deeper than 2 meters
The Insight scanner can conduct deep scans of 2 meters still providing accurate images. – This increase in depth is a result of recent further development done on the scanner by our specialist team at Hamar, says Leung. – Being able to scan this deep would open for a much broader application of the scanner for almost all of the concrete NDT scanning need in today's market.
Scanning light weight concrete
This particular project also demonstrated that the Elop Insight scanner is able to scan light weight concrete and such giving inspections even wider usage and structure variability.
– Lightweight concrete is an unexplored area for the Elop Insight scanner. The aggregate contains a lot of air which of natural causes have a negative impact in the ultrasonic methods due to a lot of scattering. Despite this, good results were recorded during the demo, Mats Holmqvist explains.
---