– Why asset managers of critical infrastructures should tap into AMS
According to the McKinsey Global Institute Digitisation Index, the construction industry is among the least digitised sectors in the world. In the United States, construction comes second to last, and in Europe it is in last position on the index. This shortcoming applies to concrete inspection as well.
By: Arne Vollertsen, for Elop AS
– Within the concrete inspection industry, we see great opportunities when it comes to embracing digital workflows, says Emir Evlic, Head of Software Sales at Elop AS. Methods for inspecting and collecting information about the assets are still largely paper based, and archives, records and tracking data are not easily available or accessible.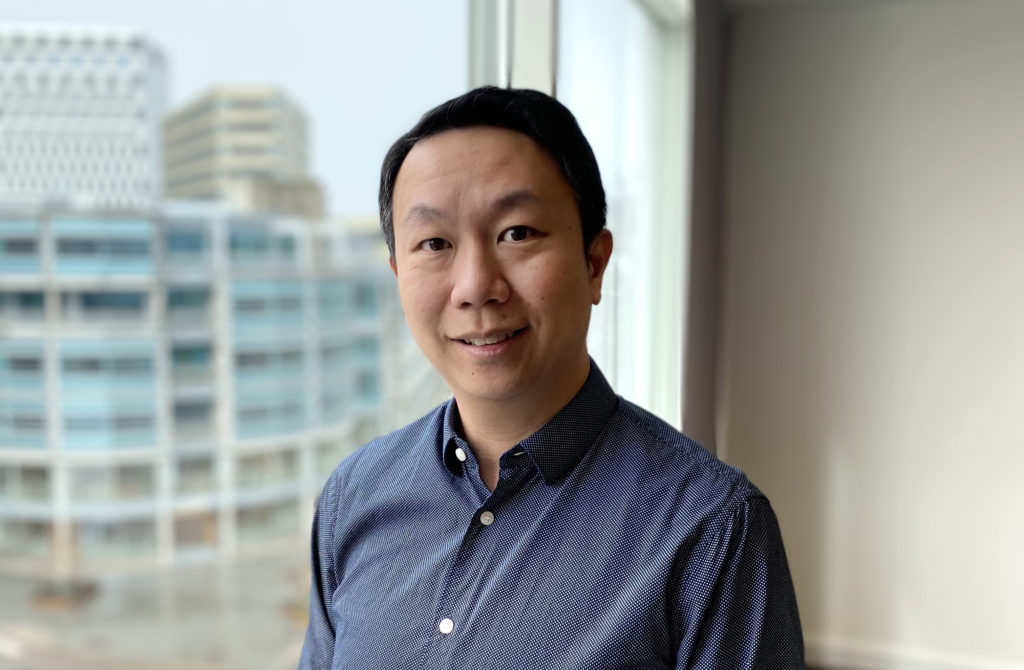 "Asset management is still very fragmented and time consuming. If you could have a common platform for accessing all inspection data, with fully digital workflows, it could transform the inspection business."
Erik Leung, Chief Product Officer, Elop AS

Fragmented
Erik Leung, Elop's Chief Product Officer, elaborates: – Asset management is still very fragmented and time consuming. If you could have a common platform for accessing all inspection data, with fully digital workflows, it could transform the inspection business. And by adding AI to the mix, you could build a system that is able to look into the future. You could give asset managers a crystal ball for their assets, so to speak.
And that is what Elop has set out to do. It wants to take a key role in unlocking value for asset managers by developing a state-of-the-art digital collaboration tool, easily accessible for all stakeholders involved in maintaining and safeguarding bridges, dams, railroad infrastructure and other large concrete structures.
Concrete inspection, a complex process
Most techniques for non-destructive testing (NDT) are time-consuming and complex to operate. This goes for carrying out the actual inspections as well as for analysing and interpreting inspection data and providing proper reporting.
Consequently, concrete inspectors and asset managers are facing a huge workload, and thus there is a strong demand for fully digital solutions that could increase inspection efficiency, frequency, and precision.
Accessible data increase efficiency
According to Emir Evlic, Elop's Head of Software Sales, asset managers could increase the efficiency of their work, if they were able to access all maintenance information via one connected platform. Currently they often use different tools, dependent on which inspection device the data is coming from. These proprietary tools often result in asset managers maintaining the same information in several places.
– Another challenge is that inspection data is not structured in an efficient way, says Emir Evlic.
– It might be based on pdf data, notes and images, without any possibility to structure and connect the data to the exact place of inspection. As an example, it would be a great advance if you were able to upload and connect pictures and to add the what, when and why data to them, as this data can be used for numerous advanced features later.
– Also, if you are managing a portfolio of assets it is difficult to create communication between different assets, for instance to plan maintenance work across different assets, to increase efficiency.
Platform for all stakeholders
Not least, there is a need for a platform for all the stakeholders of a large piece of infrastructure to communicate with each other, exchanging data, uploading reports, giving feedback etc. These are rather simple processes that take a lot of time for all involved, because of the lack of a common asset management system (AMS) for all to tap into.
Look to BIM
Before joining Elop Emir Evlic worked as a business development manager at Cobuilder, an IT platform for data management in the construction industry. And according to him, what is happening there should be applied to the inspection industry as well:
– What we need for asset management is an equivalent of what is happening in the construction industry with BIM, Building Information Management, says Emir Evlic.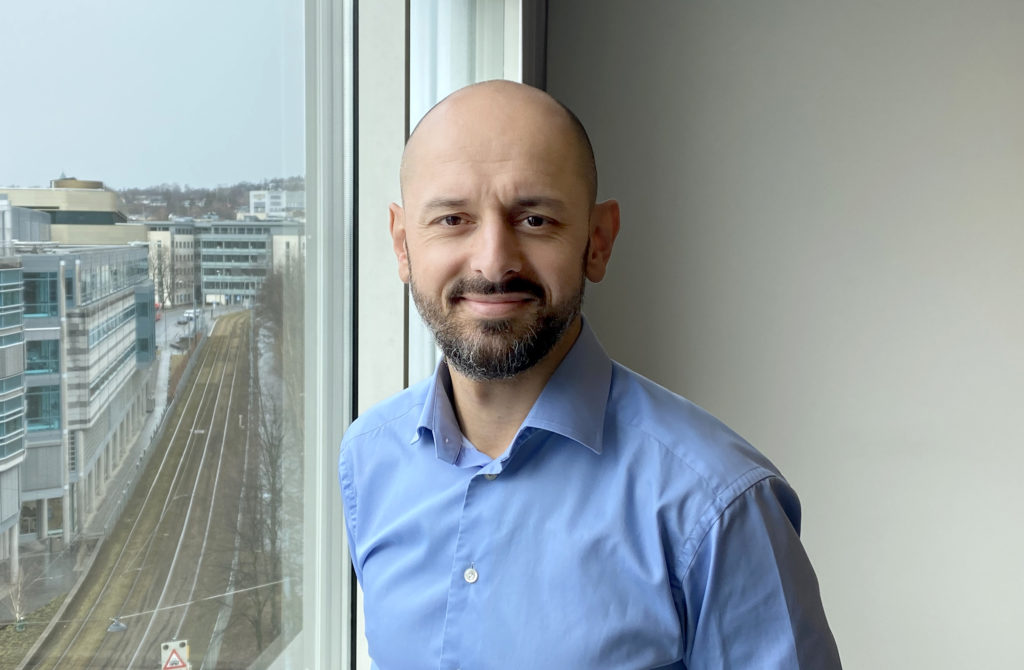 "With the Elop Insight scanner and a digital collaboration tool on top of it we can deliver a real breakthrough in NDT inspection of large concrete structures."
Emir Evlic, Head of Sales, Software, Elop AS
– BIM gives people in architecture, engineering and construction a common platform for collaboration and for increased efficiency in planning, designing and constructing buildings and infrastructure. At Elop we want to continue in that same direction by adding in-use data that we can track over time, and benefit from the insight and the value it will give us. With the Elop Insight scanner and a digital collaboration tool on top of it we can deliver a real breakthrough in NDT inspection of large concrete structures.
Unparalleled productivity
The recent launch of the Elop Insight scanner is the first milestone of the Elop journey. Industry experts confirm that the scanner allows for shorter time-to-result, while at the same time delivering higher accuracy compared to other techniques. And due to its unparalleled productivity it is, for the first time ever, possible to perform inspection on nearly 100 % of the asset area. Furthermore its fully digital workflow eliminates all unnecessary manual steps, and all gathered data is stored in the cloud automatically, for the remote asset management team to access immediately. This revolutionary technology has the potential to transform the NDT inspection market.
The next Elop milestone is the launch of a state-of-the-art digital collaboration tool:
– We are developing from the ground up a holistic Asset Management System, gathering data from a large number of sources, and enabling AI-assisted proactive and predictive maintenance, says Erik Leung, Elop's Chief Product Officer and head of the Elop software development team.
– We are launching the first version of the Elop AMS by the end of this year. It will be the first step on our journey towards a full-blown, futuristic AMS that will increase in versatility and sophistication in the coming years. And we'll be quick, because compared to other AMS offerings we have the advantage that our system will have no legacy technology to absorb development resources. We can concentrate fully on building the AMS of the future.
Advice and insight from AI
While working within the relatively short deadline of the first version of the Elop AMS, Erik Leung and his team continues to have the long-term goals in mind:
– To give a glimpse of where we are heading I would like to draw attention to Simplifai, the company I'm coming from and which was bought by Elop recently, Erik Leung says.
– Simplifai is an expert in artificial intelligence and automation. Initially we have been focusing on text, like email, chat and documents, but our expertise can create a lot of value for the inspection and maintenance sector as well.
– In general, software systems have been designed to help us manage information. As for an asset management system, people need to spend time on registering information about specific assets, like damage reports, maintenance work, inspection schedules etc. But since 2015, when artificial intelligence gradually became a popular topic, there has been a paradigm shift coming: Software can do more than just registering information, and this is where Simplifai comes in. Instead of having a system where you register information we can build a system that can be a source of advice and insight.
– If you are an asset manager it would be like going from having an assistant to having an expert you can consult with. AI can analyse inspection reports for you and present you with the conclusions. On top of that we want to build a system that is able to look into the future. To achieve that we have to gather the expertise of many players within the industry, put them together and encapsulate them in a system. That's what we'll present to the market.
Not overnight
However, as Erik Leung points out, such a system will not be built overnight. Now, after the recent launch of the Elop Insight scanner, he and his team will be focusing on automating the interpretation of the incoming data, and on collaborating with customers and development partners to produce the insights most needed, and present them in an intuitive and user friendly way.
Subsequently Elop will continuously develop new features and modules to be stacked on top of the platform.
– We intend to build our solution as a SaaS model, and host it in the cloud, allowing it to scale infinitely. We'll integrate an increasing number of data sources, for instance from other non-destructive inspection technologies, and from sensors, cameras and drones. The end goal is to build a digital twin, an exact 3D model of the structure and its current condition, both inside and outside.
Simulations
– When you have that model of let's say a bridge, you can start combining it with the environment it's sitting on and the traffic that is running on it. And then you can start doing simulations. You can start to predict what will happen, given global warming, increasing traffic, and other factors: How will the bridge respond to that? How will it affect its life expectancy? Doing simulations on this digital twin, that is a very cool concept, very innovative and advanced.
– It will be interesting to see how far we can come. Obviously, there will always be room for improvement, and making a perfect digital copy which will position us to have the ability to predict the lifetime of an asset, and for our customers to manage their asset maintenance conveniently and cost effectively – that is the holy grail.
Advantages in hardware and software
In the race towards the AI-powered Asset Management System of the future, Erik Leung sees Elop having advantages both within hardware and software.
In regards to hardware, the Elop Insight scanner is delivering unique knowledge of what lies beneath the surface of concrete. In regards to software, Simplifai is contributing cutting edge skills within automation and artificial intelligence.
Furthermore, as there is no legacy to slow down development, Elop will be able to efficiently build an AMS with a much more futuristic approach than its competitors, an AMS that will present asset managers with all the information they need, in a user friendly, visually appealing, and intuitive way, giving proactive suggestions and recommendations based on a wealth of data sources.
Contact us for more information: